Higher interest rates, increased risk aversion, and fewer funds available at the stock exchange are changing the way companies fundraise and sparking corporate reorganizations. While companies have enjoyed the big window for initial public offers (IPOs) and follow-on offers in 2020 and 2021, the outlook changed abruptly after September.
With interest rates at extremely low levels, the number of investors in the stock market snowballed, and they were investing more than ever before. As a result, from early 2020 to September 2021, IPOs raised BRL 109.2 billion, above the BRL 71 billion raised in 2006 and 2007. In addition, follow-on offers also fundraised BRL 135.6 billion, versus BRL 29.5 billion in the previous IPO season.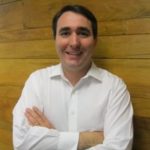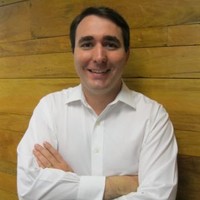 "With the recent increase in interest rates, there was a sharp liquidity constraint. That's why companies are looking for new ways to fundraise. So, it makes sense that they are looking for new businesses and betting on M&A operations and corporate reorganizations," says Guilherme de Morais Vicente, partner at Onyx. He explains that the window for IPOs is closing due to the reduction of liquidity in the market. "We are leaving a seller's market for a buyer's market," he says.
Enterprises announced several corporate reorganizations in the past few weeks, such as Assai and Grupo Pão de Açúcar's (GPA), Jereissati and Iguatemi's, Cesp and Votorantim's, and others. Even though each case happened for a specific reason, they show that companies are fundraising to prepare for a new market era.
"The Brazilian capital market reached a high level of complexity and development, with more public companies. It is a vibrant market, with more players," says Mr. Vicente about the high number of reorganizations. He believes that a wave of M&A operations will happen, as many companies fundraised in the market to acquire competitors. From now on, they will likely fulfill such promises.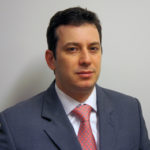 André Gordon, partner and manager at GTI, believes that a particular reason underpins each deal. However, the operations usually unlock assets' prices. That's the case for Assai and GPA, which have been through a spin-off process and, recently, announced the purchase of supermarket Extra's shops by Assai.
Mr. Gordon believes that, even though the IPO window is closed for a while, it will reopen soon. "It will remain as a sellers' market, and IPOs will continue. So while the window will close for a while due to the liquidity constraints and more risk aversion, the line for IPOs is still big and will continue like that in the future," says Mr. Gordon.
CREDIT MARKET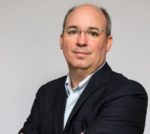 Pedro Rudge, a partner at Leblon Equities, believes that the IPO window will remain closed until the end of the year as risk conditions soured due to the anticipation of electoral disputes. Moreover, higher interest rates and heightened uncertainties led to a steep change in investors' behavior, especially due to the migration from variable income to fixed income assets.
Companies are also aware of the changes in the scenario, thus are looking to fundraise by issuing debt.  "The debt market is getting heated, with more transactions and bigger volumes," notes Mr. Rudge. Unlike what happened in the past, private credit assets are offering higher premiums amid the high-interest rates environment, sparking a migration from variable to fixed income.