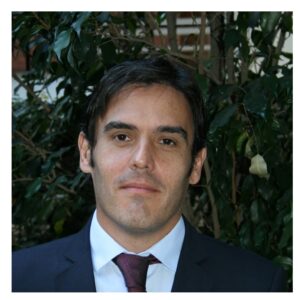 RepRisk, a leading ESG (Environmental, Social, and Governance) data science company, has entered a partnership with AMEC, the Brazilian Association of Capital Market Investors. RepRisk is specialized in identifying and assessing material ESG and business conduct risks. Its risk analytics and metrics will provide AMEC with comprehensive ESG information, expanding the traditionally held positions on topics such as governance and market regulation.
"The partnership with RepRisk is important for our associates who are committed to improving their actions with a focus on aspects of socio-environmental and governance issues, allowing access to insights and relevant data on companies", comments Fabio Coelho, AMEC's CEO. "The agreement with RepRisk is in line with other partnerships that Amec has been developing with other important institutions".
"Having access to daily-updated, risk-focused ESG data and metrics is very powerful in financial decision-making," said Gabriel Cecchini, ESG Advisor Latin America at RepRisk. "We are excited to partner with AMEC to increase access to ESG information for Brazilian investors".
Last year, AMEC had already organized a webinar in partnership with RepRisk, with the theme "ESG Risk Assessment for Brazilian and International Companies". During the event, experts from the company presented the methodology and research approach for producing data and metrics, in addition to real-life case studies on ESG risk management and integration.
RepRisk already has an agreement with the Brazilian stock exchange B3. Since 2021, the cooperation provides B3 with ESG risk data on around 1000 Brazilian companies for updating the ISE B3 – the Corporate Sustainability Index.
About RepRisk – Founded in 1998 and headquartered in Switzerland, RepRisk is a pioneer in ESG data science that leverages the combination of AI and machine learning with human intelligence to systematically analyze public information and identify material ESG risks. RepRisk's flagship product, the RepRisk ESG Risk Platform, is the world's largest and most comprehensive due diligence database on ESG and business conduct risks, with expertise in 23 languages and coverage of 220,000+ public and private companies and 63,000+ infrastructure projects. For more than a decade, the world's leading financial institutions and corporations have trusted RepRisk for due diligence and risk management across their operations, business relationships, and investments. For more information, visit www.reprisk.com.
About Amec – Amec (The Association of Capital Markets Investors) was founded on October 26th, 2006, as an initiative by independent and financial institutional investors aiming to defend the rights of minority shareholders and supporting the development of the Brazilian stock market by promoting best practices of corporate governance. Almost 17 years later, Amec gathers 60 associates among institutional, local and foreign investors, who together add up to an investment mandate of approximately R$ 900 billion in the local stock market.
Contact Information
Gina Walser, Marketing and Communications
media@reprisk.com
www.reprisk.com
Arelli Matos, Marketing and Communications
comunicacao@amecbrasil.org.br